Pakistan vs New Zealand First Test - At the brink of an historic win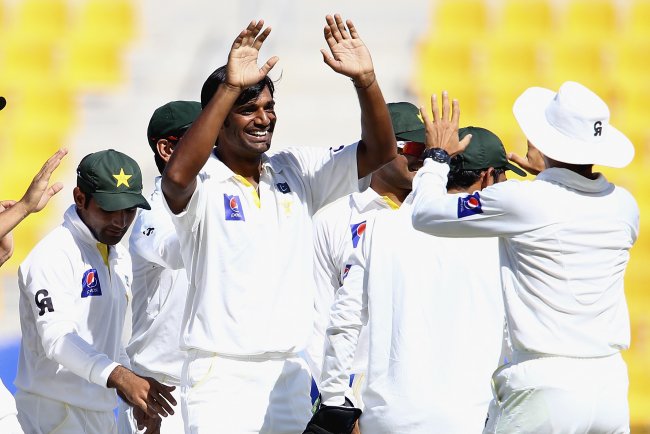 After a historic series sweep against Australia Pakistan are now two wickets away from a huge win against New Zealand. Pakistan almost won the match within 4 days but we will have to tune in the morning to see how long the Kiwi tail survives.
It is refreshingly amazing to see the side do so well, a quite sudden turn around in fortune after losing three test against Sri Lanka in the last series. Tests are one format where Pakistan has been steady under Misbah winning 14 test matches with about 6 draws since 2011.
What is much more refreshing to see is the new players given a chance in the two series that have noy only performed quite briliantly but have displayed a measure of discipline uncharacteristic of Pakistan cricket. Zulfiqar Babar, Imran Khan, Rahat Ali and Yasir Shah have all performed well, hitting form at the sane time. Our batting has been a revelation as well with Ahmed Shahzad, who suffered a skull fracture in the first inning after scoring 150, Younis & Misbah scoring centuries, chalking up an unprecedented 5 succesive innings declarations!
It is going to see the form of the team in ODIs with the World Cup around the corner. The Batsmen will not have the luxury of time on the crease, and the bowlers will have to bring the sane discipline and form where batsmen are looking to score on almost every delivery.
I also wonder where Saeed Ajmal will play if and when he is allowed to return after correcting his action.
Rest assured, our team is peaking at the right time ahead of the World Cup. Hopefully we see similar performances in the ODIs.
---
---